Easter 2005 - More of the Maniototo
Well, it was a very wet Easter long weekend here. Given the appalling weather forecast, we spent Good Friday at home staying warm and dry as the storm blew outside. It was still grey outside on Saturday morning, so we took our time packing bikes and fishing gear before heading off just before lunch.
As we drove from Palmerston towards Ranfurly, along State Highway 85, we dodged death by seconds. Literally. Driving through a deep valley alongside the Kakanui Mountains we saw a black hatchback sitting by the roadside. Pulling over we found 4 very shaken teens just getting out of the car. They'd been coming along the damp road when two NZ falcons had been feeding on some road kill - they'd hit one of the falcons and spun the car off the road, through a fence and into a culvert. They'd only been there for seconds when we came past - if we'd been a moment earlier it would have been very nasty. We stayed around to help out - in the end it looks like the driver had broken his collarbone and two others were in shock. We stuck around until the emergency services showed up to deal with things, then sloped off to Naseby.
Naseby was wet, much busier with Easter holiday makers, overrun with screaming kids and generally not as pleasant as the previous weekend. Lesson of the story is not to go there on long weekends. Go when it's quiet.
Sunday dawned fine and clear so we went off fishing for the day. The heavy rain in the previous days had flooded the rivers and washed all sorts of rubbish into the dams, so the fishing wasn't very good. In fact nothing happened at all. It was, however, quite scenic.
Rochelle fishing Hoffman's Dam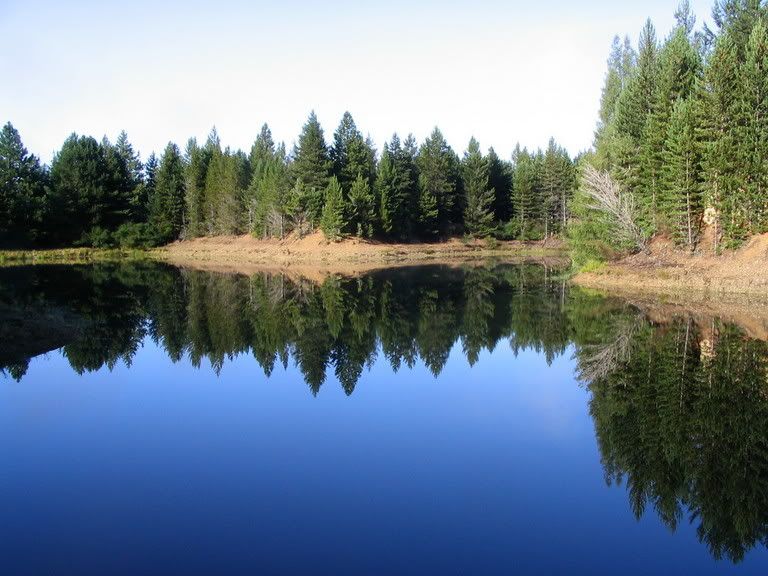 Flat Water, Blue Sky - Hoffman's Dam
After lunch we decided to explore a bit further afield and drove down the Ida Valley, then up the Rough Ridge to Poolburn Dam. Lord of the Rings fans might remember Poolburn as this place. It was a stunning afternoon, warming up to give us a last taste of summer.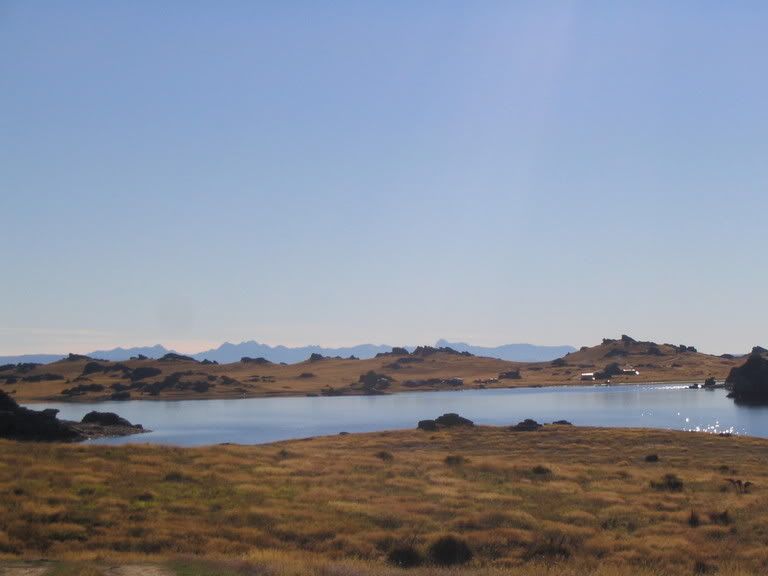 Big Sky Country - Poolburn Dam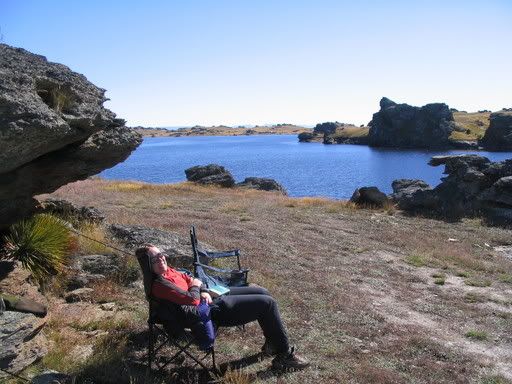 Rochelle taking it easy in the sunshine.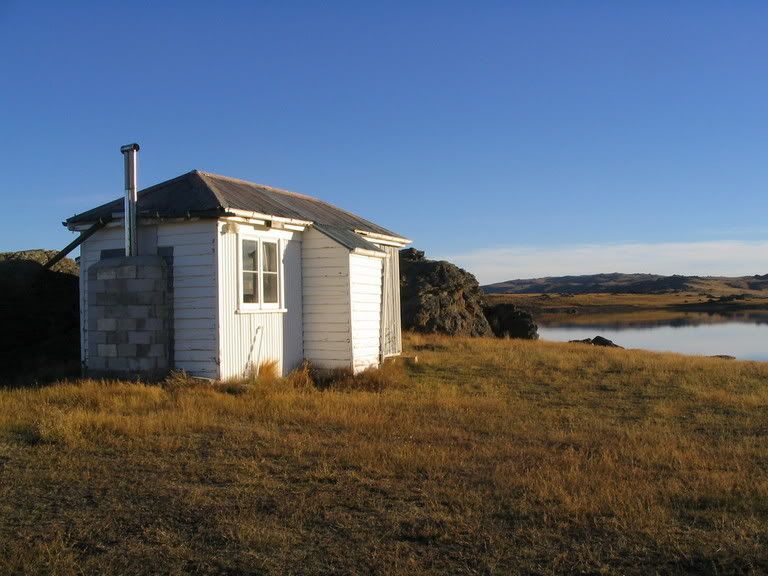 Poolburn Fishing Hut
Gold and Blue - Autumn Light in Central Otago
Easter Monday was grey and rainy again, so after a quick and muddy ride, we retreated to Dunedin. No fish were caught and not much riding was done, so it was a bit of a flop of a weekend.
Oh well, we'll try again some time soon.
Hey there - if you've been reading this blog, drop us a line in the comments section and let us know who you are. We're intrigued to know who, if anyone, is reading this. Cheers K&R