We're not dead, honestly...
We've just been a little busy. Kieran had a busy few months finishing off a Grad. Dip in International Relations. He handed in the last paper for the course on Wednesday last week, so he can now go back to getting some sleep. Rochelle's been busy at work and messing around in our increasingly verdant and triffid-esque greenhouse. Oh, and doing woodwork, air training corp and the millions of other things she does.
The days are getting spectacularly long down here now. Despite it still being nearly two months till mid-summer, the sun is up before six and doesn't set til 8:30. When the weather's clear the sunsets looking down the harbour back to Dunedin are fantastic.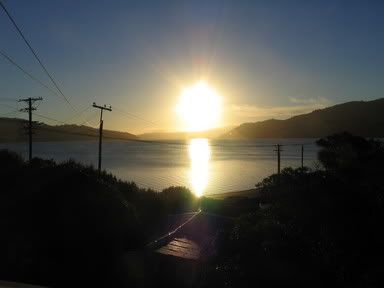 The weather's still a bit sketchy this far south though. Most days now it creeps towards the high teens, with occasional bursts into the low 20s. Just as often though a cold front will sweep through and we'll be back to 10 degrees, howling southerlies and raining. Keeps life interesting, I guess.
Despite the erratic weather we've been taking advantage of the long days to ride into work and back when we can. Our daily commute takes us along the edge of Otago Harbour for 8km, then through town for another 4.5km. When it's a calm, still morning and we speed along the side of a smooth mirror of water, it's a pretty good way to start the day. Dunedin, however, has a way of making you pay for the good stuff. Spring weather seems to bring a stiff nor'east wind in the afternoon - so as we turn for home the last 8km are dead ahead into a really nasty headwind. Oh well.
Here's Rochelle gardening: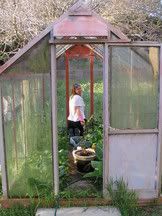 And on another weekend when Kieran was studying, Rochelle went racing with the local boat club. Here she is heading past our front deck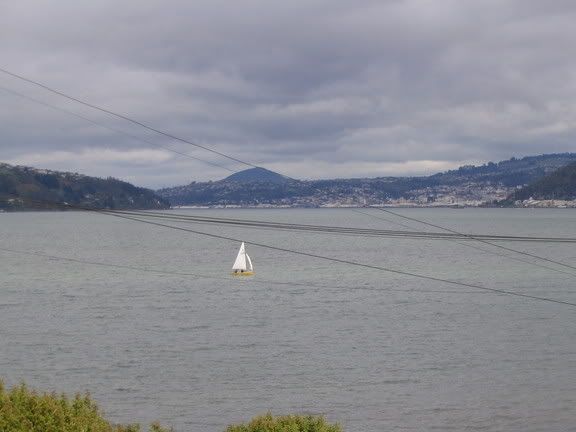 So what else have we been up to. Well, a few weekends have been sacrificied to Kieran's studying, but we have managed to get away for a few weekends here and there. We zipped up to Christchurch for a weekend in early October, and for the NZ labour day long weekend (23-25 Oct) we headed off to Wanaka for some "tramping" and general stuffing around.
Here are a few shots from the last month or so...
Moeraki Boulders (an hour north of Dunedin) (Yes, it was cold that day)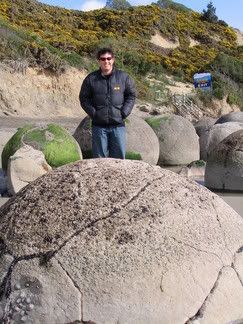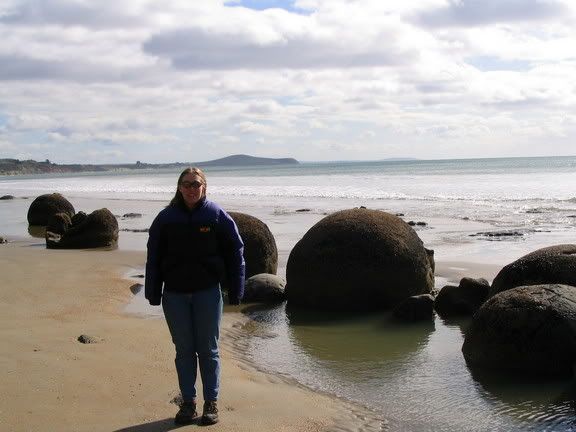 Rob Roy Glacier - Matukituki Valley (Near Wanaka)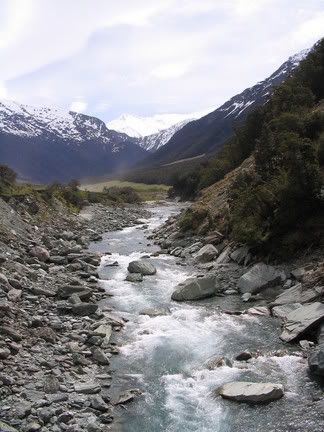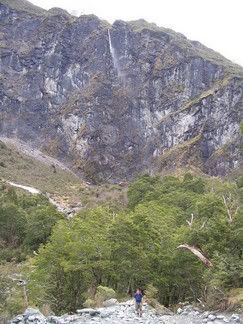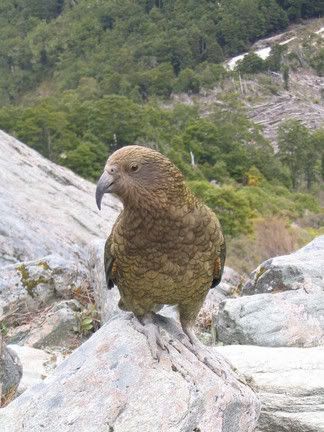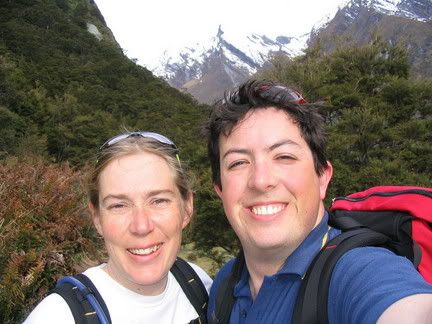 Puzzle World, Wanaka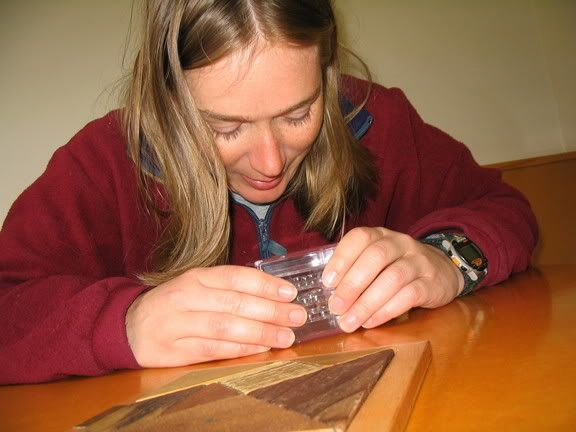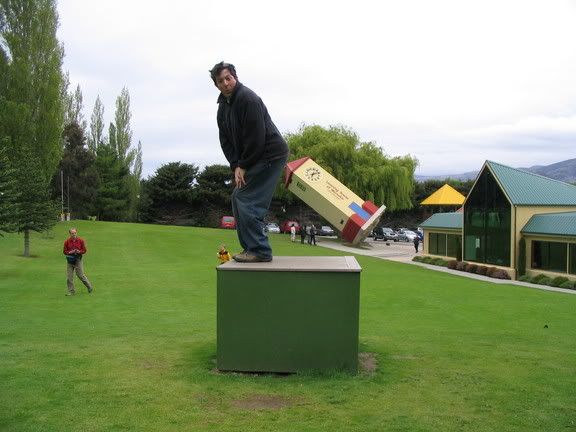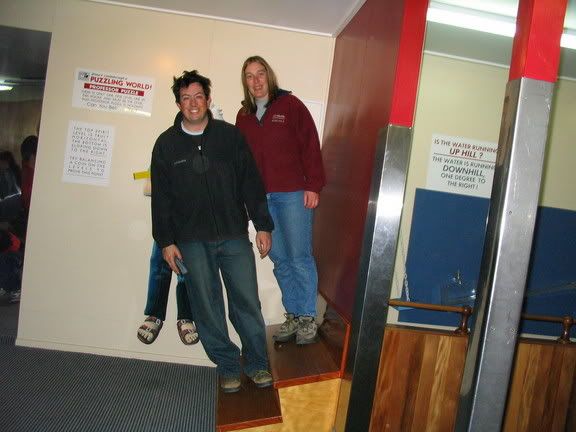 Too many photos maybe? Oh well, drop us a comment below and let us know, or just say G'day and tell us how you're going...
P.S. Kieran's gonna be back in Oz for two weeks from 11-25 November. Drop him a line at
kieran.oleary@apex.net.au
if you want to say hi.