Ski Orienteering 24-25 July - Waiorau Snow Farm
We finally have decent internet at home, so I can start loading up photos and updating this site with what we've been up to.
A few weeks ago we went to the NZ Ski Orienteering Champs at the Waiorau Snow Farm XC Ski Area, on the Pisa Range, between Wanaka and Queenstown. The event was being run by the Dunedin Orienteering Club, so we went up with the club and arrived a day early to have a ski. This is the only ski orienteering event in NZ (hence the "championship") and it's pretty much entered by orienteers, rather than skiers, so there were lots of people learning to ski on the Saturday.
We took the opportunity to get used to being on skis again and went for a cruise around one of the trails on Saturday morning.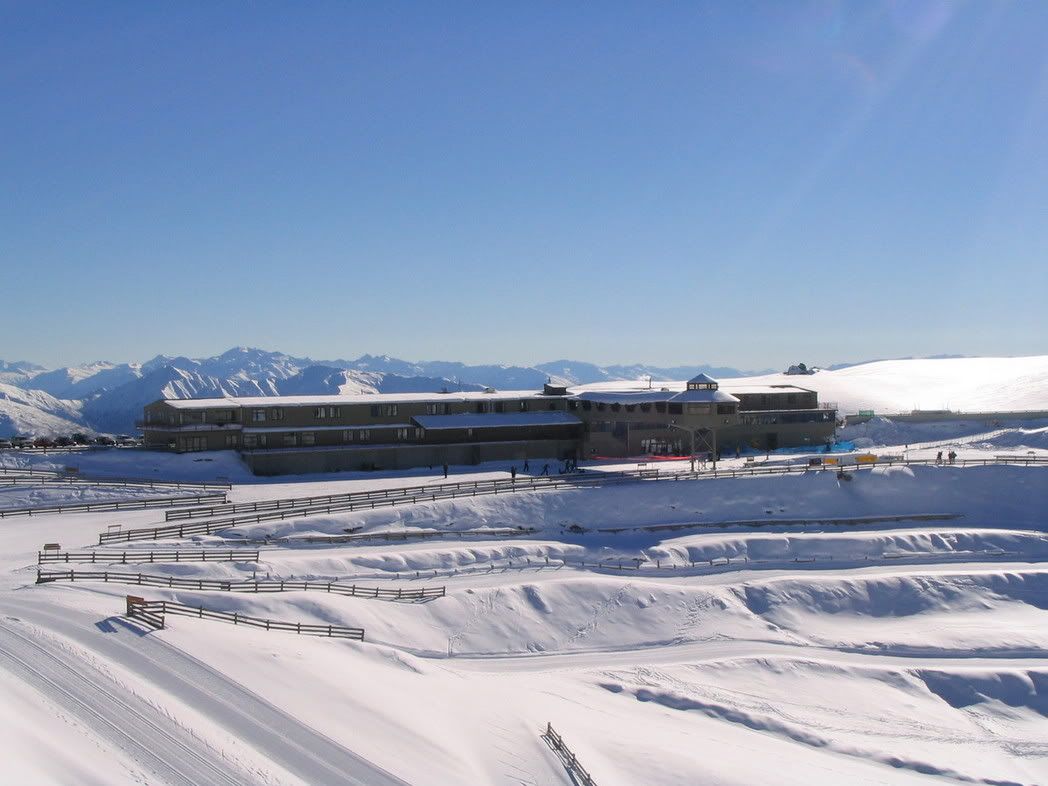 The Startlingly Large Lodge at SnowFarm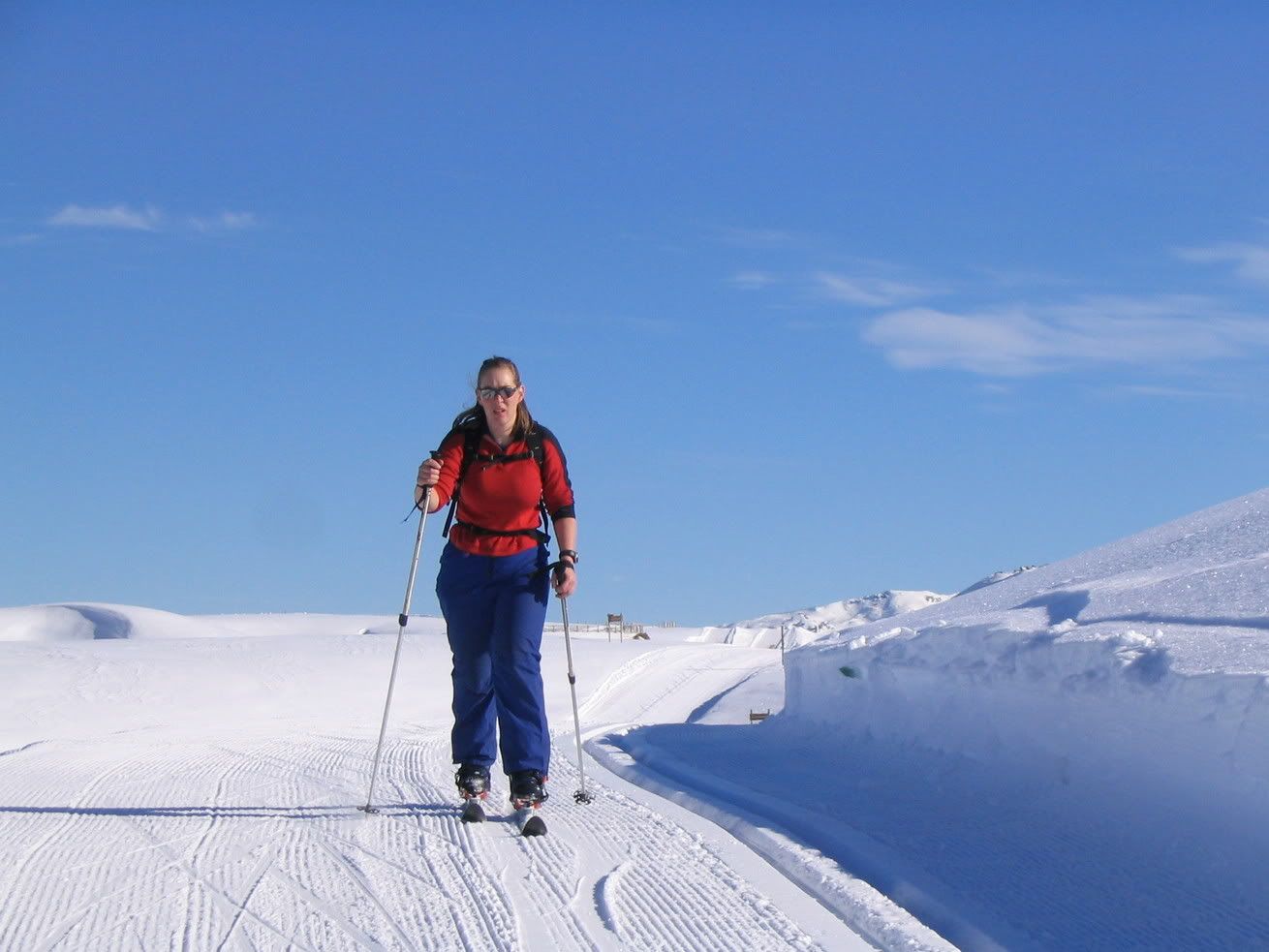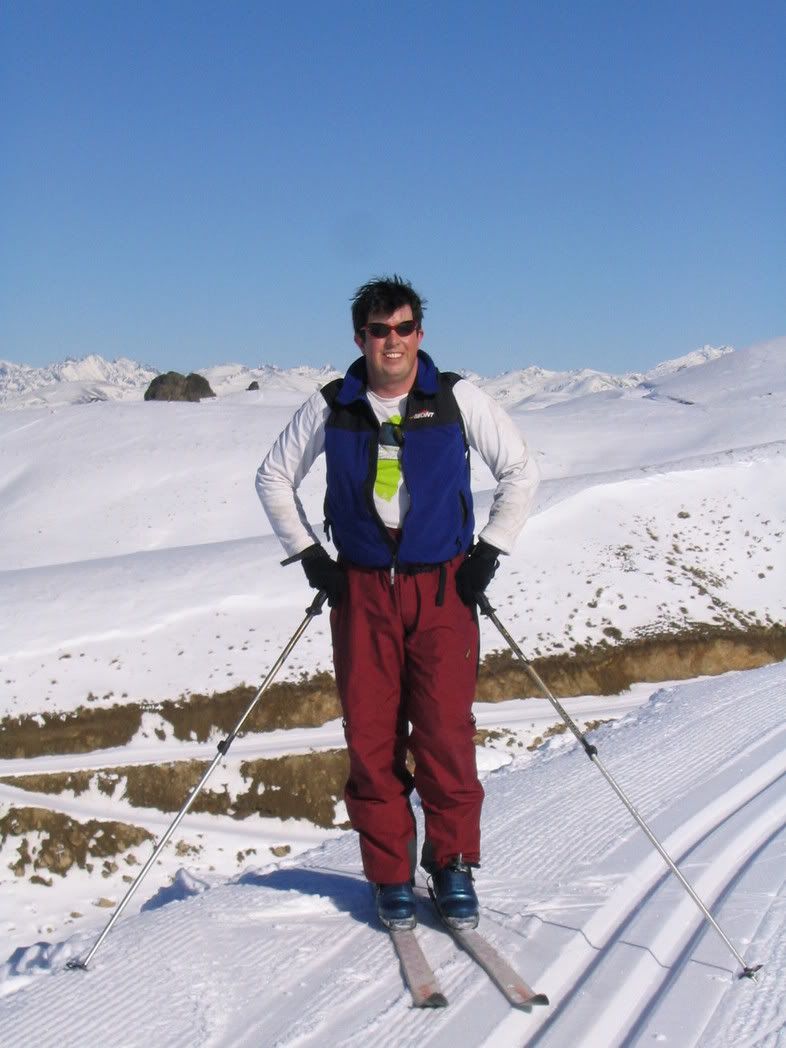 Snow Farm trails...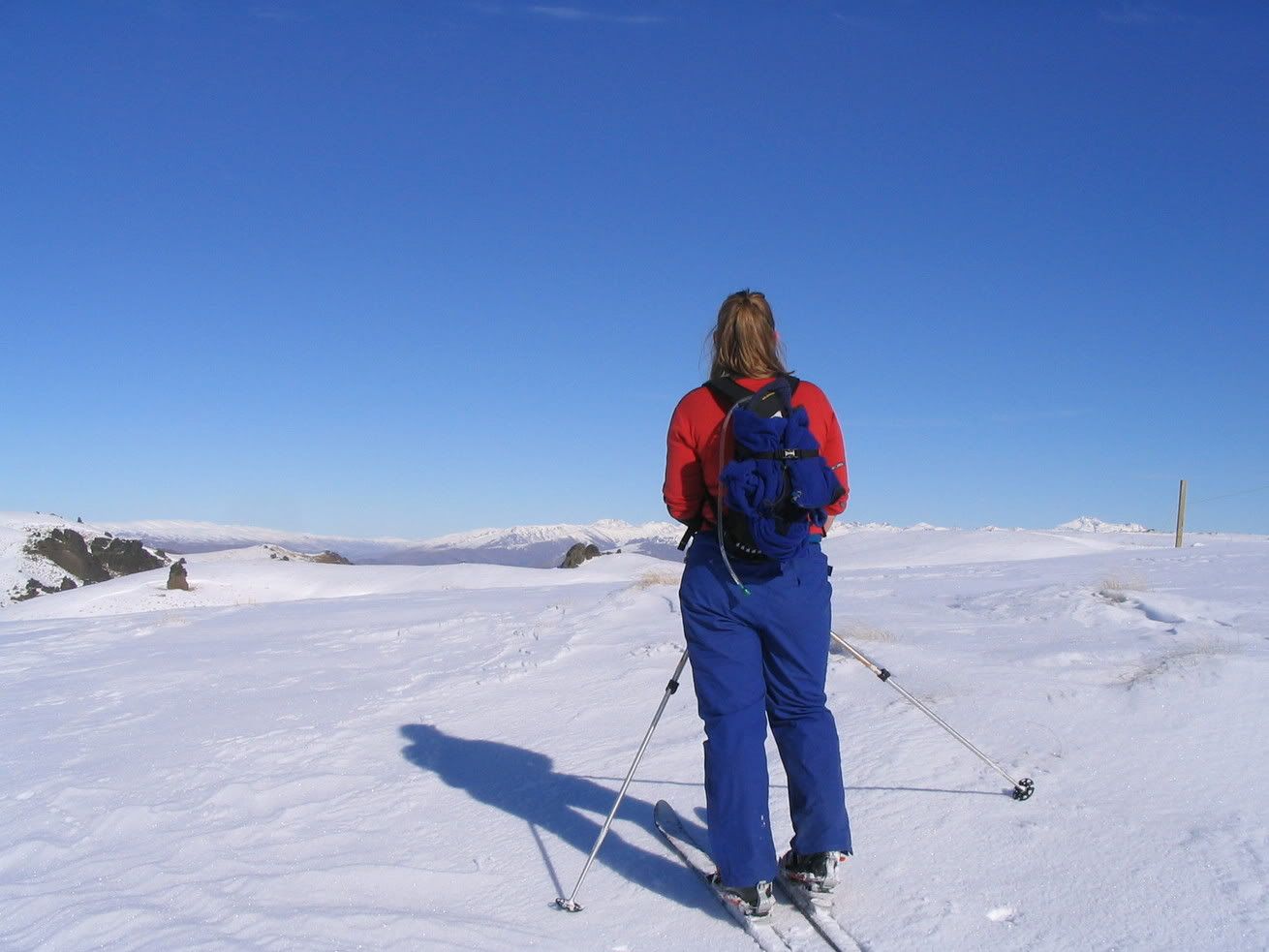 Rochelle admiring her native land.
After lunch on Saturday we skied about 8km out to Bob Lee Hut to spend the night. It's a nice hut, bit ratty inside, but lots of beds and a great fire. It was damn warm in there. Oh, and the view was OK.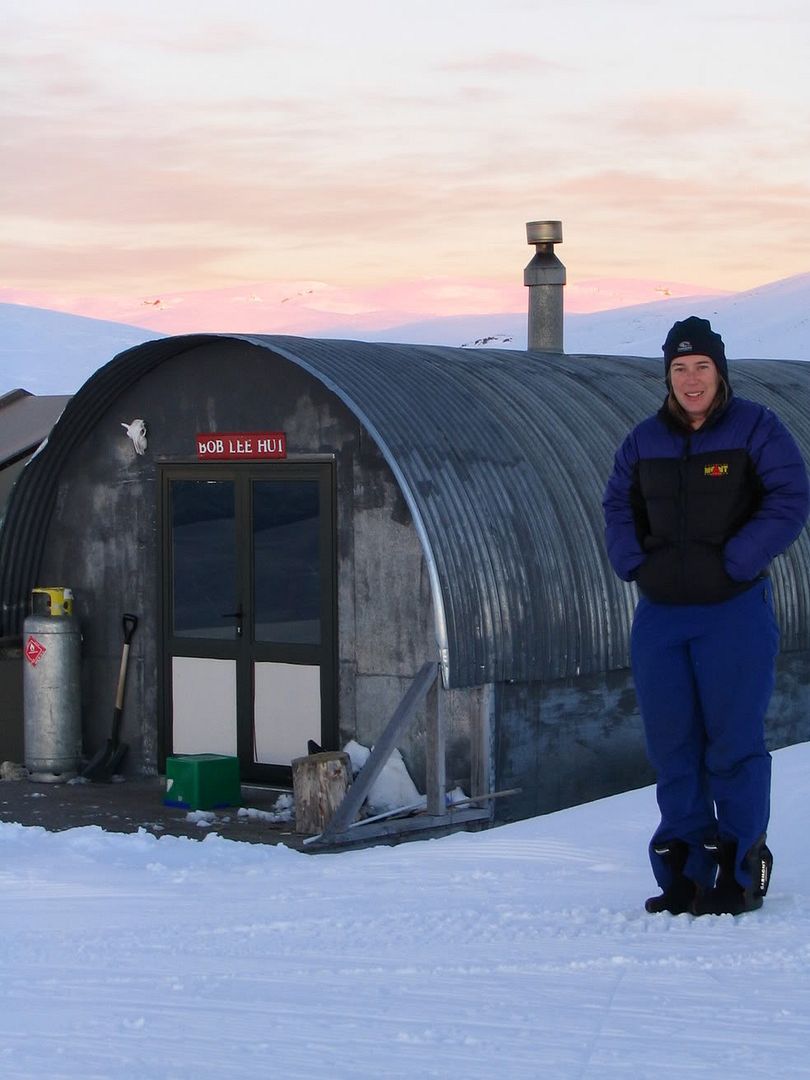 Rochelle at Bob Lee Hut, Snow Farm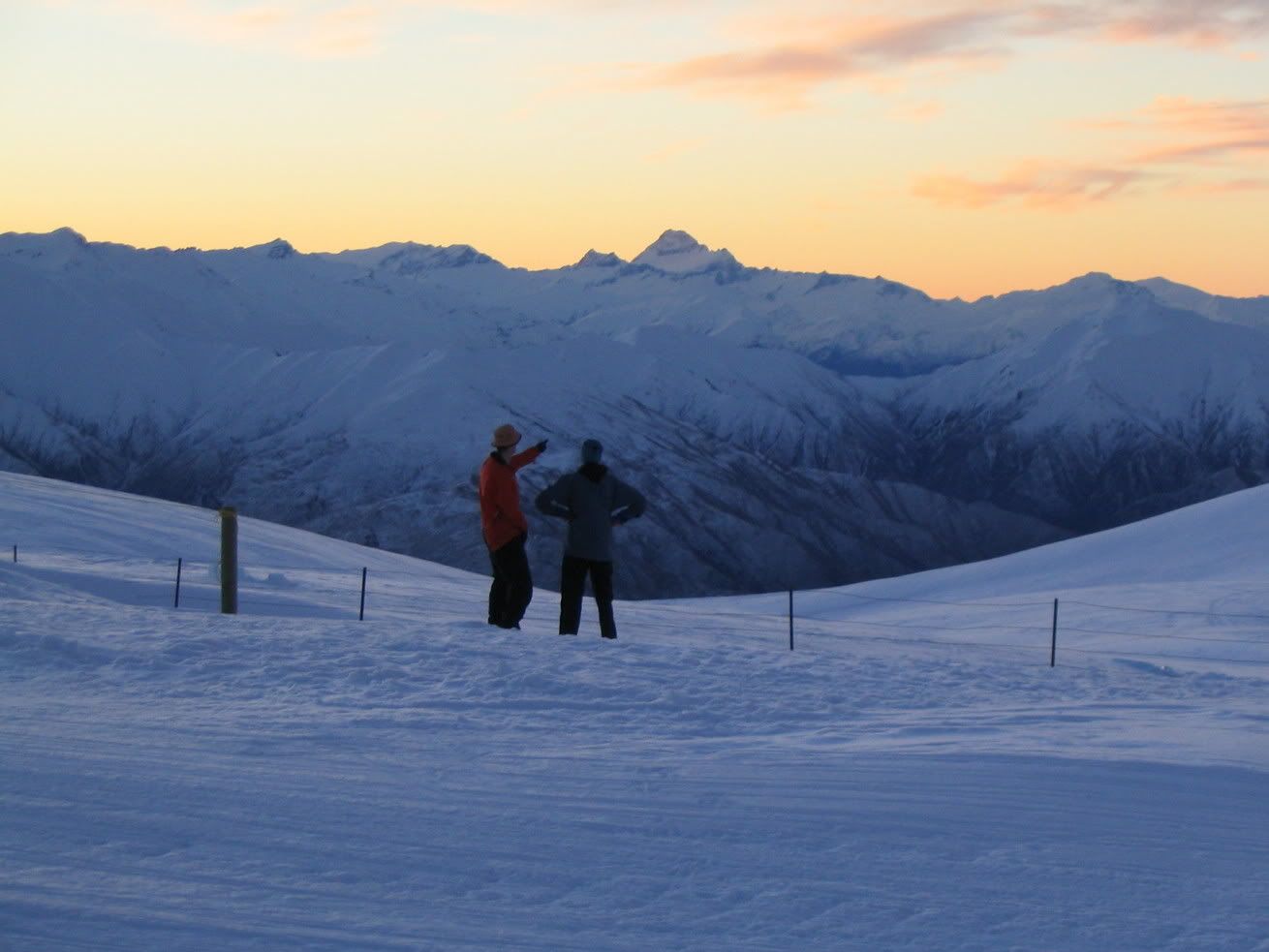 Neil and Francis (Ski Orienteers) admiring the sunset view to Mt Aspiring from Bob Lee Hut
After a warm night of food, cards and listening to some Christchurch engineers explain how they made their industrial strength headlamps, we awoke to a great sunrise.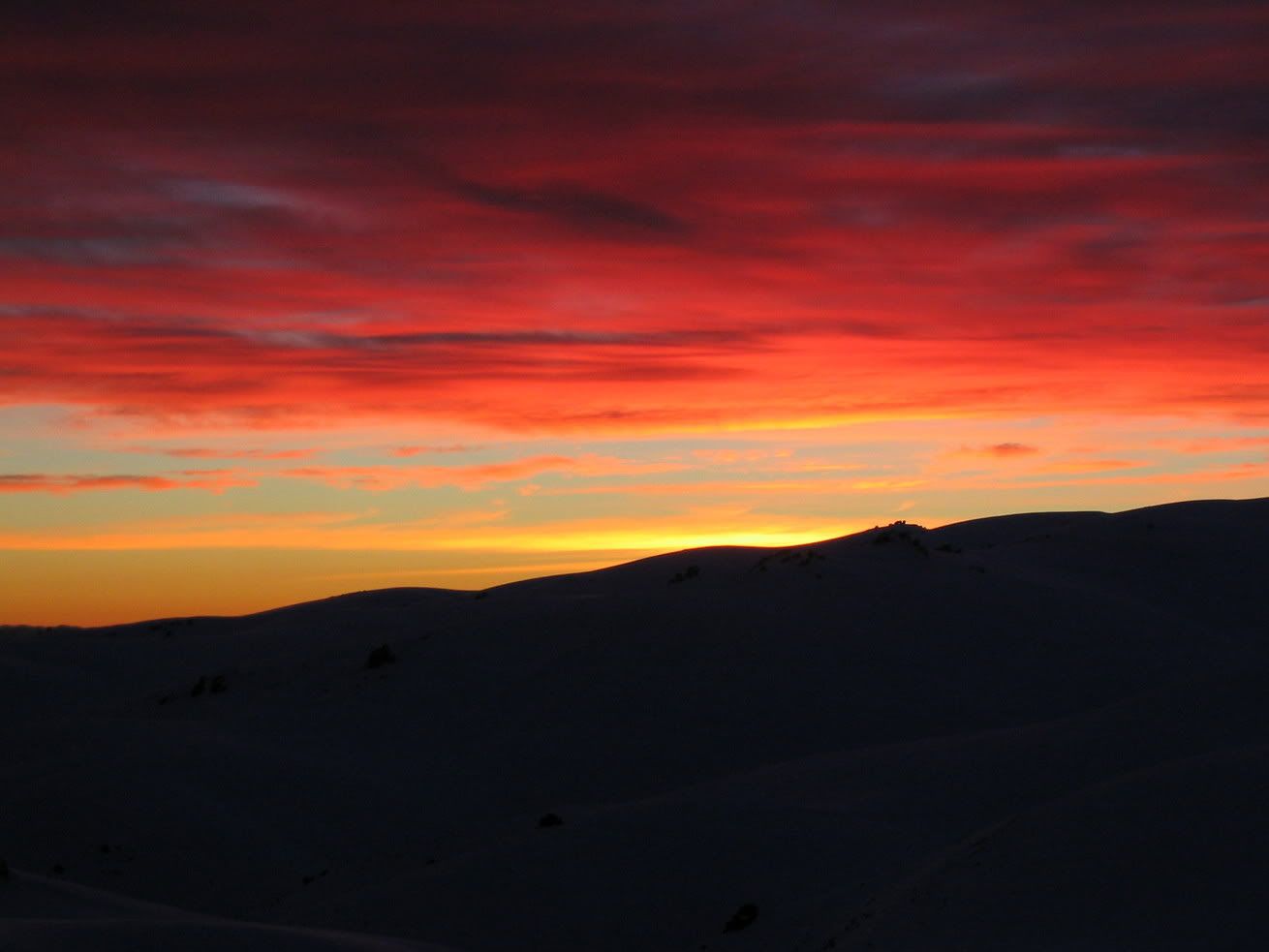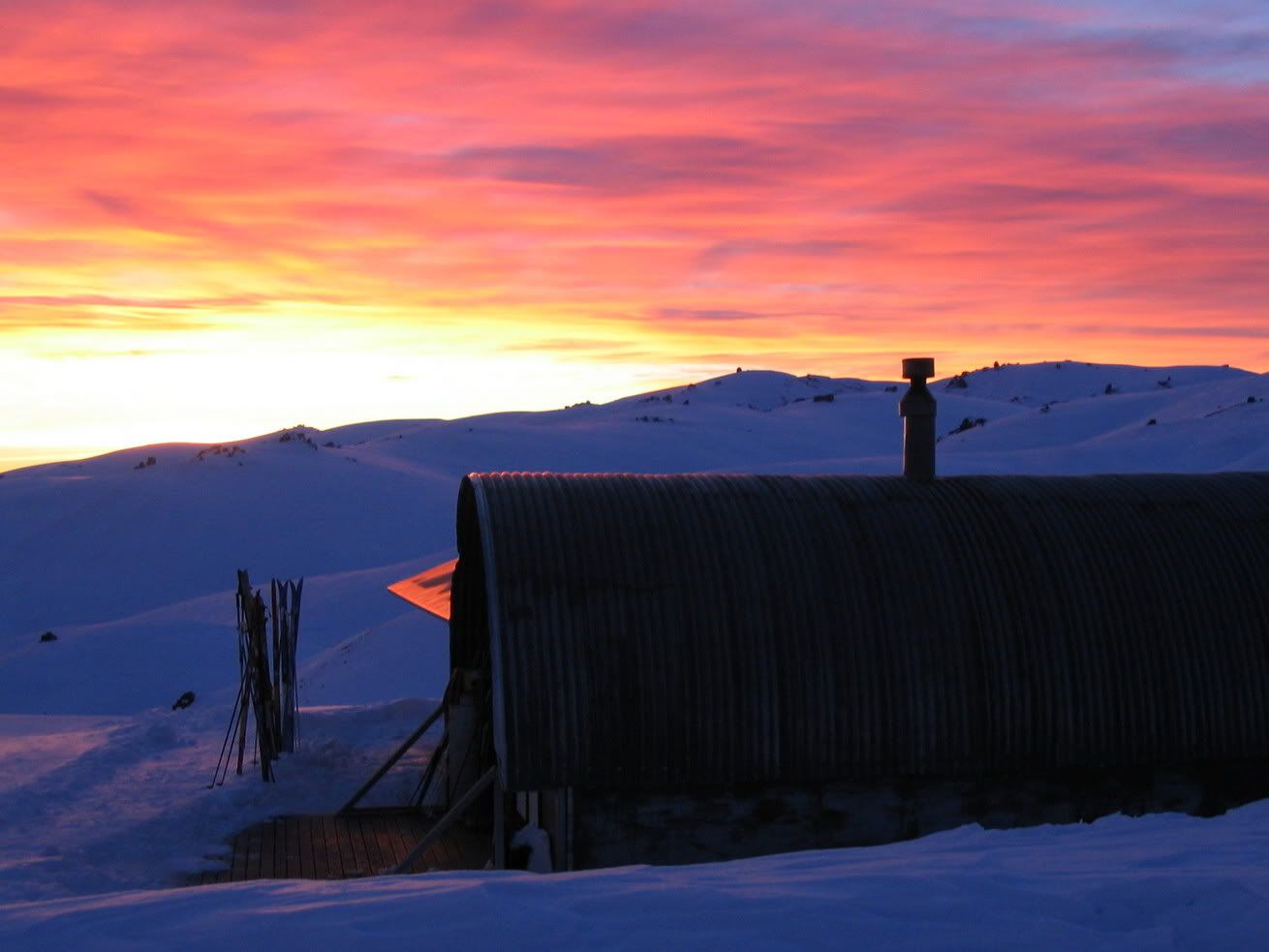 Sunrise at Bob Lee Hut, 25 July 2004.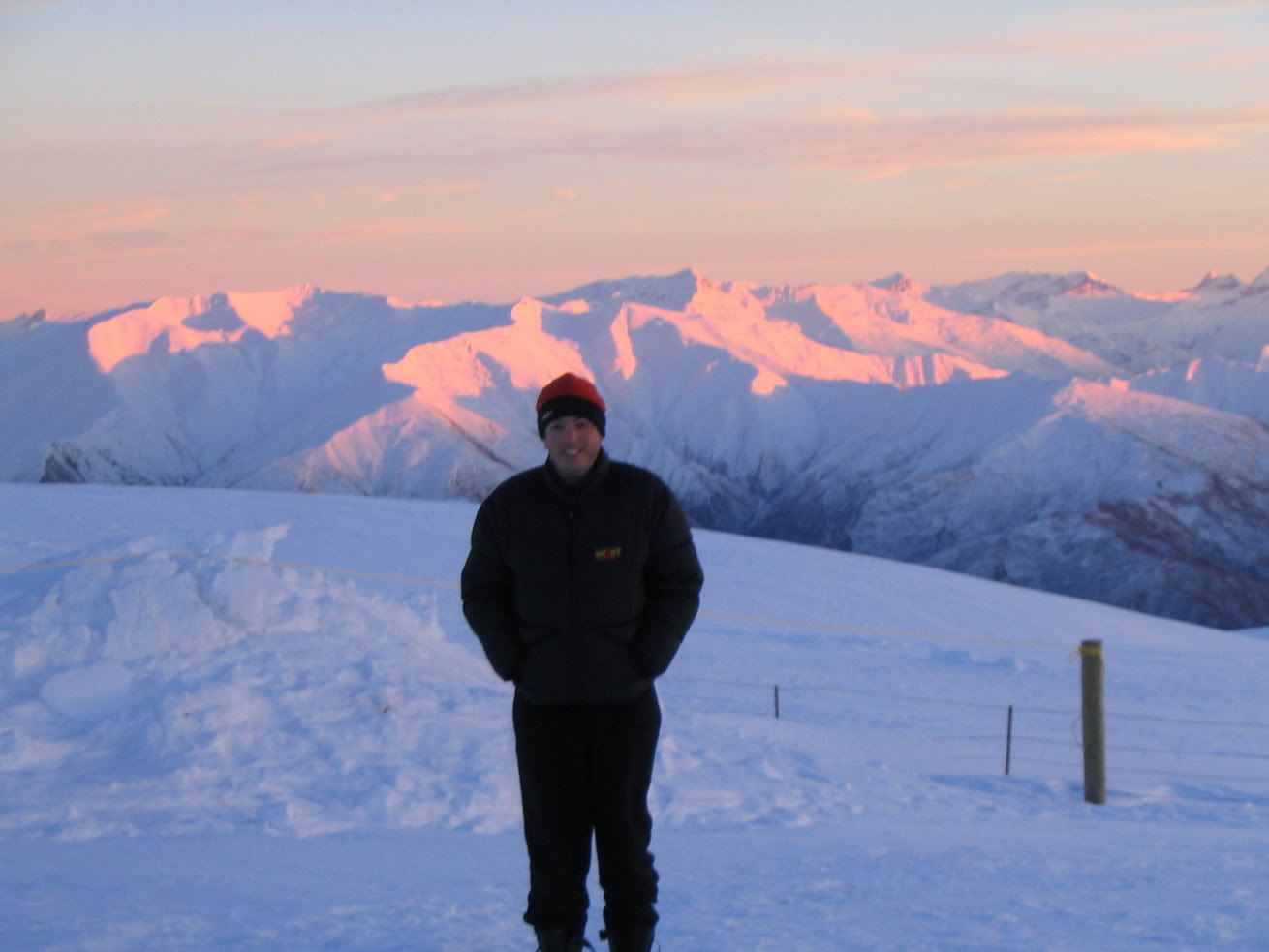 Dawn alpenglow over the Cardrona Range.
In the morning we skied back into the lodge for the ski orienteering. We don't have any photos of the actual event, except this one: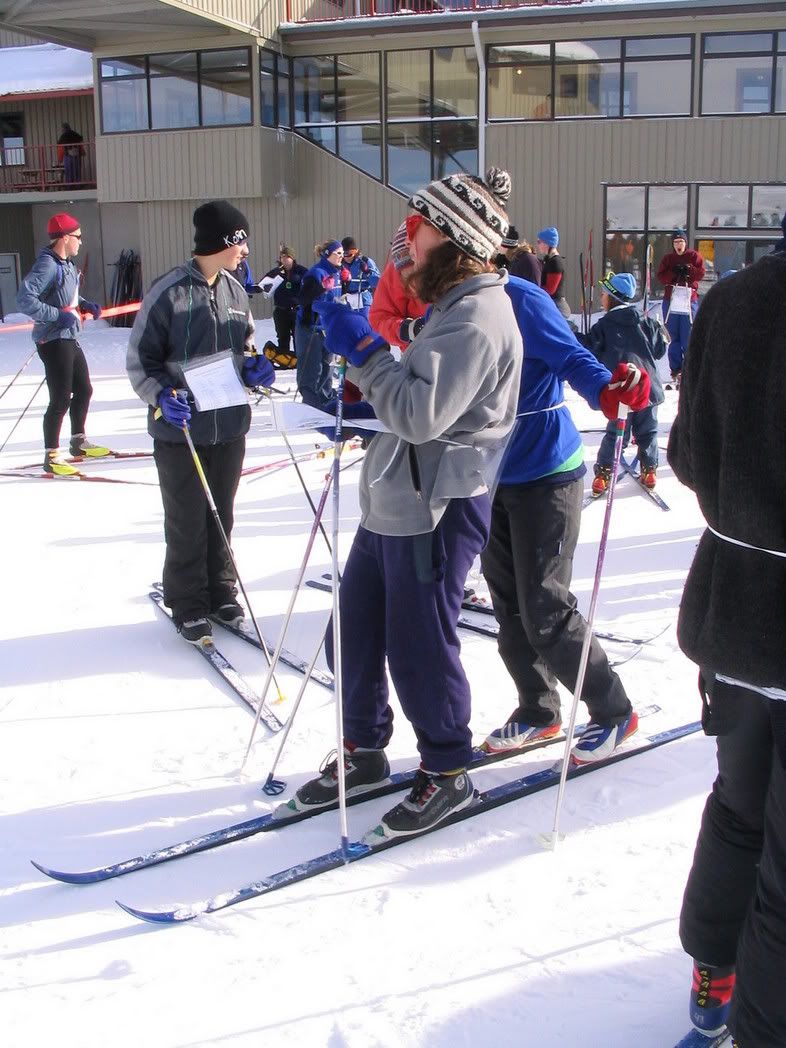 of the Grant sisters on tandem skis (they did alright too). Anyway, the event itself was a 90 minute score-O event (for those who know or care what that is) and we did OK. Results are at
http://homepages.ihug.co.nz/~wilsong/doc/results/file/resultA24.htm
The prize giving was almost the most interesting part of the event. No prizes for the placegetters, just a lucky door prize for all entrants. Fortunately there were more prizes than entrants, so it was an absolute bonanza - some great prizes in there too. We ended up with a bike service voucher and some bath crystals, but other people scored outdoors gear, accomodation vouchers, skydive vouchers... it went on forever!! Huge kudos to Annie Grant and co for running a seriously fun event - we'll be back next year!